IBIC welcomes technological innovation between academia and industry. To support this IBIC will be hosting an industrial exhibition from September 14 to 16 alongside the conference sessions. It is an excellent opportunity for companies to interact with beam instrumentation researchers from many accelerator facilities and universities worldwide.
Detailed information of available exhibition package options can be found here.
The key dates for registration are:
Early bird: 6 January to 28 February 2020
Standard: 2 March to 28 August 2020
Late: after 28 August 2020
Registration will be done directly by e-mail: ibic2020@fbeventos.com.
Floor plan
The industry exhibition will be held adjacent to the plenary room, and will be arranged to provide maximal exposure to the conference delegates during poster sessions and coffee breaks.
Top view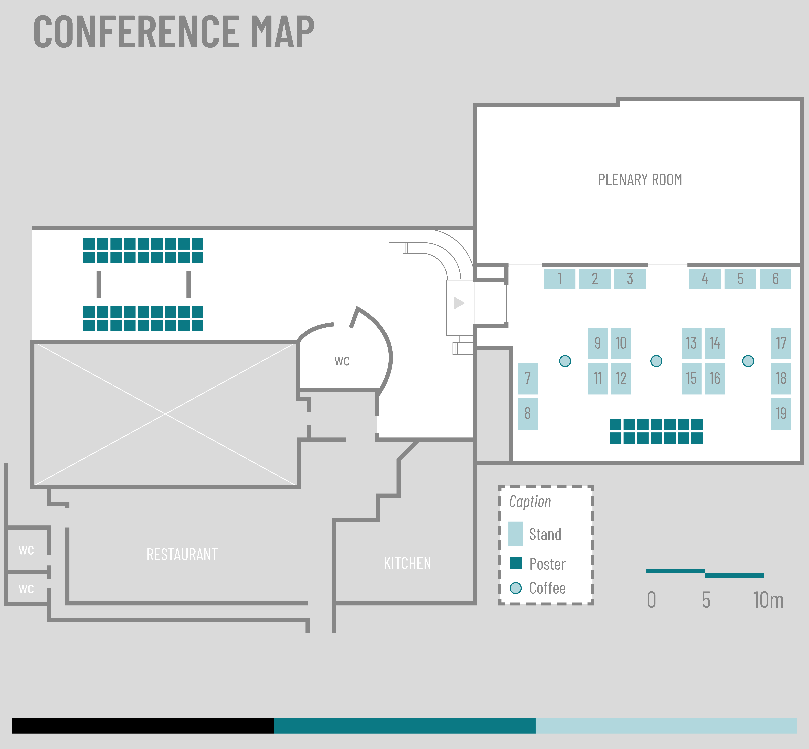 Detail on Exhibition Room