Industrial exhibition from 20 to 23 March 2022 – several sponsoring packages available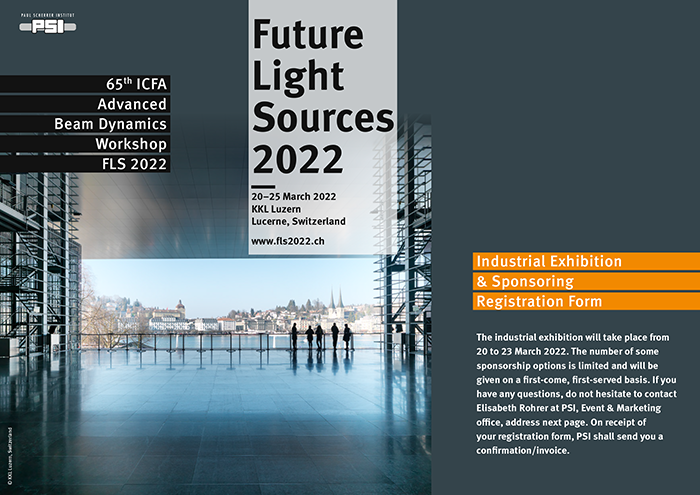 In parallel to the scientific part of the conference, a large industrial exhibition will be organized in the same rooms as the poster sessions and coffee breaks, to optimize the contact between exhibitors and scientists and to discuss current developments and future R&D needs in the key areas of light source facility construction.
As an important partner of the SLS 2.0 Project, the Paul Scherrer Institut would like to give you the opportunity to present your company at the industrial exhibition, taking place from 20 to 23 March 2022, to the key people in the field of light source technologies.
We offer several registration or sponsoring packages, varying from a standard industrial exhibition booth to sponsoring coffee breaks, gifts, etc. Further details can be found in the registration form.
Option 1: Exhibition surface, 2m x 2m (4 sqm), 1 table and 2 chairs included
Option 2: Exhibition surface, 4m x 2m (8 sqm), 2 tables and 2 chairs included
The deadline for the registration is on 14 January 2022 (latest). Please contact us for sponsoring or special wishes, so that we can offer you the optimal solutions for your needs.
Elisabeth Rohrer, Paul Scherrer Institut, Event & Marketing office. Phone +41 56 310 49 80, elisabeth.rohrer@psi.ch
We look very much forward to seeing you at the FLS 2022 Workshop in Lucerne.
Paul Scherrer Institut
Download industry exhibition registration form