The FLS 22 will take place in the KKL, Kultur und Kongresszentrum Luzern:
Kultur- und Kongresszentrum KKL
Europaplatz 1
6005 Lucerne, Switzerland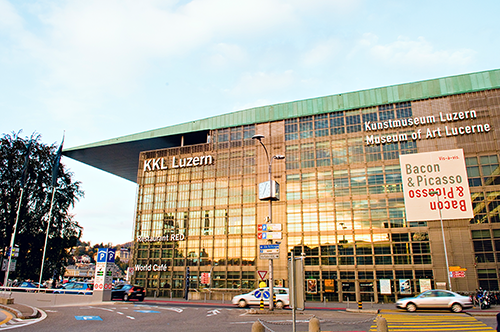 The KKL Luzern is located in the centre of the city of Lucerne, adjacent to the main train station, and situated right on the shores of Lake Lucerne.
The KKL Luzern is easily accessible by public transport. No matter whether you are travelling by train, bus or boat, you can quickly reach the Culture and Convention Centre thanks to its location in the heart of the city. From Lucerne Railway station, it's only 100 steps under shelter to reach the KKL Luzern.